Full 1
Helping you to successfully use digital marketing and enable your business to grow.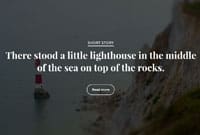 Full 2
Are you feeling lost when it comes to navigating digital marketing?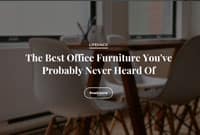 Clarify your marketing activities
Equip your business for online marketing
Don't allow inexperience, lack of know-how or expensive marketing agency activities, that result in little or no returns, to confuse you about what your business really needs to do to succeed online.
Do you need digital marketing guidance?
and this is Compass Digital.
No-one should have to feel out of their depth when it comes to digital marketing. You and your business ought to succeed in marketing your business online no matter your budget or resources.
Schedule an appointment with me and we'll follow my three-step plan so I can help bring clarity and direction to your digital marketing strategy.
Here's all you need to do:
1. Schedule an appointment
2. Allow me to create a custom plan for your business
3. We'll work together to execute your individual plan
That's not all, if you choose to work with me you will never be sold something your business does not need.
Schedule an appointment if you'd like to discuss your digital marketing with me.
Freedom Church
2021-07-15
Compass Digital created an absolutely fabulous website for us, their communication was excellent, and they kept us up to date throughout the entire process and made some very helpful suggestions which we had not considered. We are very happy with their service and would recommend to all.
Ebenezer Operation Exodus Deutschland
2021-07-15
Ein Unternehmen, welches sehr genau auf die Wünsche und Bedürfnisse eingeht. Hat sich sehr gut mit den Herausforderungen für einen internationalen christlichen Hilfsdienst zu arbeiten herausgefunden. Auch die mehrsprachige Kompetenz ist sehr hilfreich.
Stephen Minnis
2021-07-14
We are very pleased with the great service we got from the Compass Digital team when they did our organization's new website. They had many good suggestions for how to do the project and were very open to listen to our feedback and explain matters to us. We were very impressed by their knowledge, skills and expertise and we found them very friendly and flexible to work with. We are happy to recommend them.
Das Team von Compass Digital geht von Anfang an das Projekt profesionell und systematisch an, ohne dabei den menschlichen Kontakt zu verlieren. Unser Projekt war die Erstellung der Website der Gemeinde Ziegenhain. Man fühlt sich von Anfang bis Ende und darüber hinaus gut begleitet. Auch die Schulung auf das Programm war sehr verständlich und anschaulich. Compass Digital ist absolut empfehlenswert.
Go from being confused and ill-equipped to a business that is competent and successful at navigating digital marketing.